Wheaton is a vibrant suburban city in DuPage County, Illinois. Spanning between Milton Township and Wilton Township about 25 miles west of the Chicago Loop, this picturesque neighborhood attracts many families and professionals with its peaceful atmosphere and lush scenery.
While there are plenty of delicious restaurants, trendy shops, and entertainment venues to explore, nature certainly takes center stage in the Wheaton community. Wheaton parks and nature preserves are plentiful throughout the region, providing residents and visitors with tranquil environments to enjoy the great outdoors.
Proudly serving within the
Wheaton real estate
industry,
Keith Dickerson
knows all the ins and outs of the Wheaton community. From Wheaton parks to Wheaton attractions, he's learned all the best ways to enjoy the Wheaton outdoors during his years of professional experience.
If you're planning a trip to Wheaton or have recently moved into the neighborhood and want to know how to enjoy the great outdoors,
Keith Dickerson
is here to help. Use these tips during your next adventure to ensure your days are full of fun in the sun.
Visit a community park
When looking for a way to experience Wheaton, community parks are a fantastic place to start. Many parks can be found throughout the region, each featuring various elements and amenities to accommodate guests. The phenomenal
Wheaton Park District
oversees over 50
Wheaton parks
and recreational facilities spanning 829 acres in the area. From picnic areas to playground equipment to athletic fields, Wheaton has it all.
Enjoy a bike ride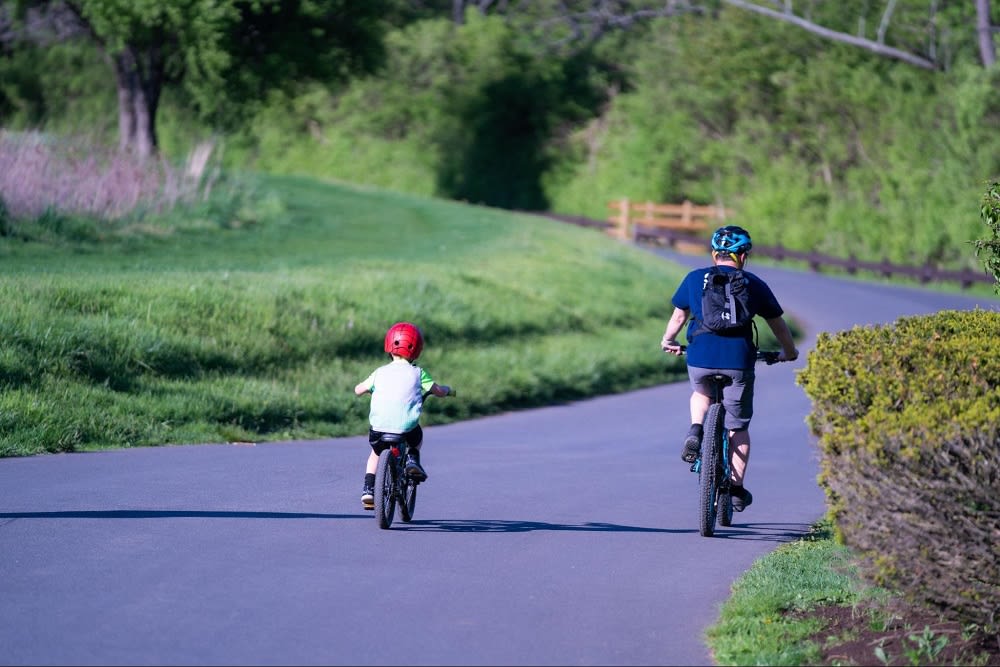 Photo courtesy of Unsplash
Another wonderful way to enjoy nature is to hop on a bicycle and cruise through the region. Passing through a diverse array of landscapes, miles of bicycle trails can be found throughout the Wheaton neighborhood. These bicycle trails, some paved and some natural, come at many different difficulty levels.
One of the most popular places for bicyclists to ride is on the
Illinois Prairie Path
, which runs throughout Wheaton. Its magnificent trail system covers over 60 miles of bicycle trails throughout the area and is well-maintained all year.
Take a swim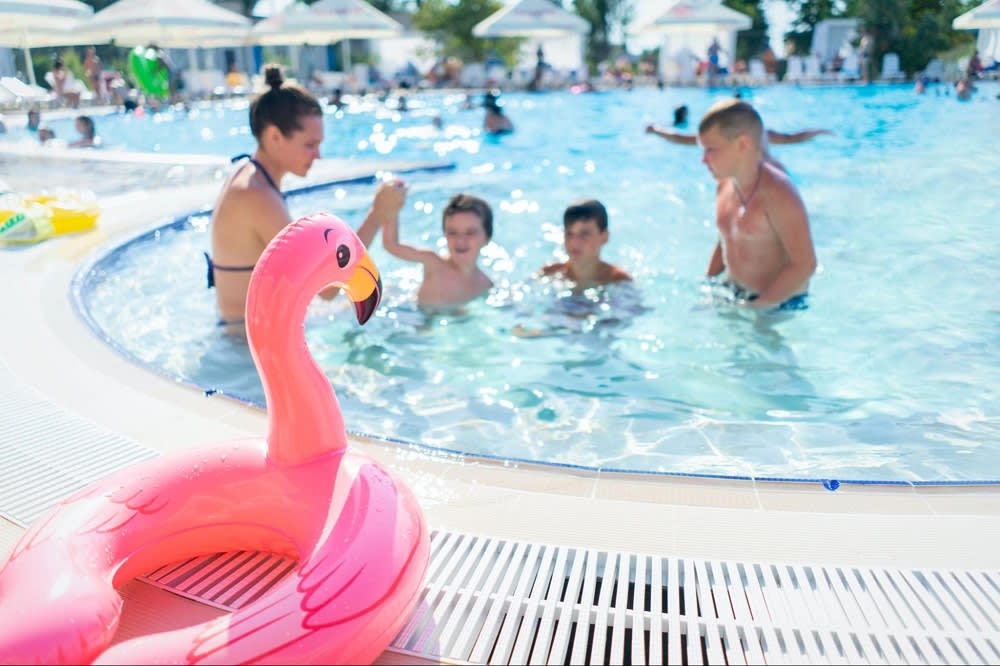 Photo courtesy of Pexels
On a hot day, there's no better way to spend time outside than by taking a swim in one of the community pools. The
Northside Family Aquatic Center
and
Rice Pool & Water Park
at
Northside Park
are excellent places to soak in the sun. They feature several lap pools, with the longest extending to 50 meters, and lots of other amenities, such as diving boards, a water slide, sand play areas, a baby pool, and a children's splash pad. There are plenty of lounge chairs as well as picnic tables and concession stands, making it a great place to spend a day unwinding.
Observe wildlife
Photo courtesy of Unsplash
With so many spectacular habitats throughout Wheaton, it's no wonder the region is home to an abundance of wildlife. To really absorb everything Wheaton has to offer, observing its wildlife is an awesome way to spend an afternoon. The diverse terrain of Wheaton attracts lots of wild animal species that can be spotted during outings at one of the various parks or nature centers throughout the community. Bird watching is particularly popular among locals, particularly in the spring and summer months.
One of the biggest gems in the Wheaton community is the
Cosley Zoo
. Built on five acres and open year-round, this marvelous zoo is home to an abundance of native Illinois wildlife and farm animals. Guests can see immersive exhibitions showcasing the habitats of animals, such as red foxes and coyotes, in a fun and educational environment. The zoo also hosts seasonal
social events
that are always a good time.
Attend an event
As a thriving neighborhood with so much to offer, it's no surprise that tons of
events
are hosted by the
Wheaton Park District
. These community events are always a blast to attend and bring people of all ages together for days and nights filled with fun and laughter. An exciting way to enjoy the great outdoors is by attending one of these lively social gatherings in one of Wheaton's outdoor spaces.
There is a great Wheaton music scene, and Wheaton concerts always guarantee a good time, especially when they're outdoors in the summer. The
concert series
at
Memorial Park
is a favorite local tradition among many residents. Wheaton is also home to the
DuPage Event Center & Fairgrounds
, which regularly fills the region with cheer through their upbeat festivities.
Play a sports game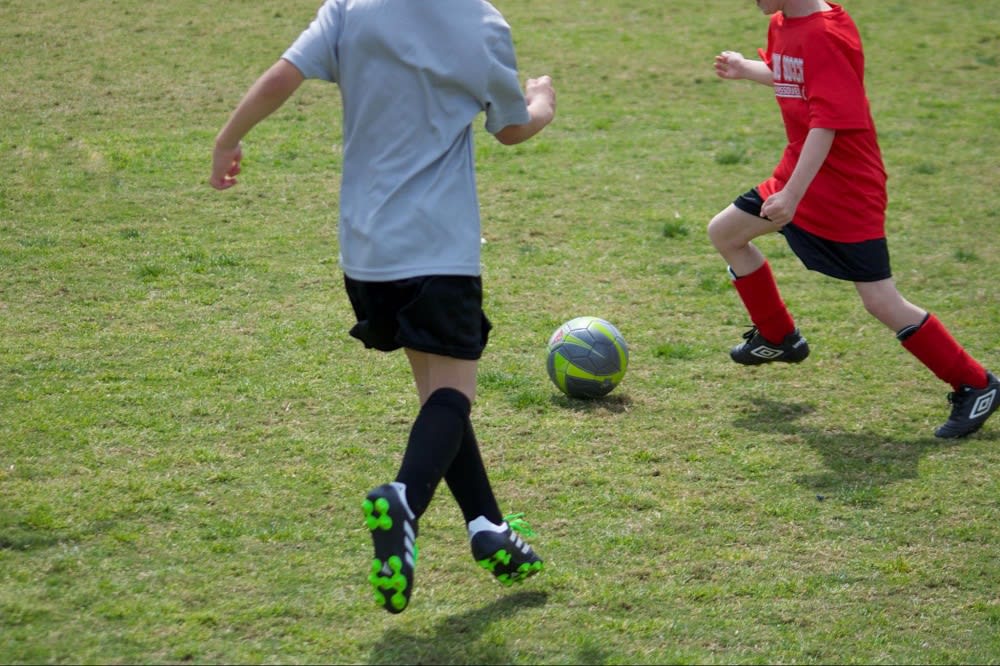 Photo courtesy of Unsplash
With so many recreational centers and athletic facilities across the city, one of the best ways to enjoy being outside is by participating in your favorite sport. Playing a game with friends is a great way to get the blood pumping while breathing in the fresh air.
Fields and courts for sports, from baseball and softball to basketball, football, volleyball, and track, can be found at many of the
Wheaton parks
. Lots of Wheaton schools have athletic fields attached to them as well for members of the community and students to use. Lovers of golf often spend their days at
Arrowhead Golf Club
, which features three
courses
as well as a delectable
restaurant and bar
for unwinding after a long day on the green. The 12,000-square-foot skate park at
Clocktower Mini Golf & Skate Park
has areas for skaters of all skill sets, ranging from beginner to advanced, and its quaint mini golf course has 18 holes for those interested in a little light putting.
Wheaton Sport Center
has ample tennis courts among its fitness facilities for those looking to play a match.
Explore a nature preserve
To protect the lush terrain of the landscape, several nature preserves can be found throughout the region. Exploring a nature preserve is a great way to enjoy the Wheaton outdoors while learning more about its environment. A wide array of lush landscapes can be found throughout Wheaton's diverse terrain, and embarking on a hike through one of its nature preserves is the perfect way to soak in the region's beauty.
Lincoln Marsh Nature Preserve
is a beautiful place to get in touch with Wheaton's habitat, with plenty of woodlands, savannas, and prairies surrounding the open water marsh areas throughout the landscape. Another magical place to stroll through is the 887-acre
Herrick Lake Forest Preserve
. Over 254 types of wildlife animals and more than 470 types of plant species have been recorded on-site by ecologists, and there are miles of nature trails to choose from for hiking, biking, horseback riding, and cross-country skiing. It also has a 22-acre lake that offers fishing, row boating, and kayaking.
Go horseback riding
Photo courtesy of Unsplash
Those with an adventurous spirit can choose to enjoy the Wheaton outdoors by exploring the region on horseback. While hiking, biking, and cross-country skiing can be lots of fun, there's nothing quite like the experience of hopping on the back of a horse and galloping through the woodlands, wetlands, meadows, and prairies. For those looking to ride, there are plenty of equestrian-friendly trails throughout the area and ample facilities available to accommodate riders. Offering lessons, guided tours, camps, and more, the
Danada Equestrian Center
is a gem in the community for equestrians. Located at the
Danada Forest Preserve
, which spans 727 acres of prairies, woodlands, and wetlands, it's a great place to head for those looking to ride.
By using these tips and exploring these destinations, you'll be sure to enjoy the Wheaton outdoors during your next adventure. This gorgeous region is bursting with natural beauty and offers endless opportunities to create lifelong memories. With so many facilities for entertainment, recreation, and leisure, Wheaton is a community that truly has something for everyone.
As it is one of the most sought-after suburban cities in DuPage County, the
Wheaton real estate
market is always hot. When it comes to Wheaton, no one knows the area better than
Keith Dickerson
. With years of experience helping clients find new homes in this incredible area, Keith Dickerson and his highly skilled
team
have what it takes to help you reach success in the Chicagoland market. Reach out today to get started!
*Header photo courtesy of Unsplash