Naperville
is a beautiful city known for its expansive parks, luxury homes, and vibrant restaurant and bar scene. From lively breweries for casual drinks with friends to upscale bars for enjoying a glass of wine, the best bars in Naperville have something to offer everyone. With its lively downtown area and bustling neighborhoods, this city is home to some of the best drinking amenities in the region. Whether you're in the mood for great cocktails or local craft beers, there are plenty of places waiting to be discovered in this incredible city. Summarized below are just a few of our favorite spots in Naperville.
SixtyFour Wine Bar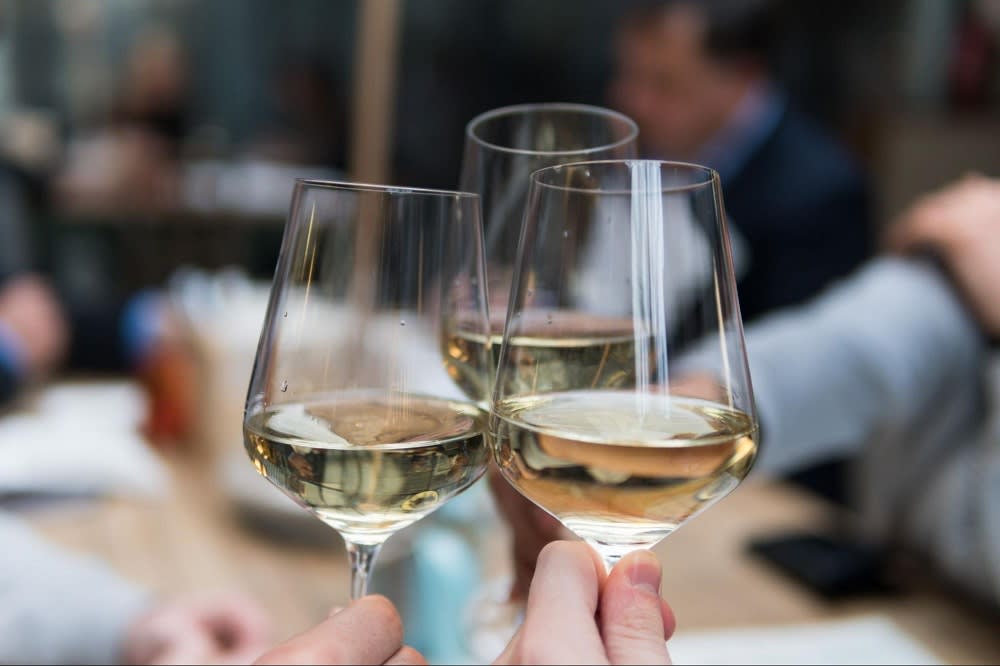 Photo courtesy of Unsplash
SixtyFour Wine Bar
has a homey yet refined ambiance and high-quality selection of wines from around the world. It's the perfect setting for a romantic evening out or a relaxed night with friends. Whether you're looking for a chilled glass of champagne from France or craving a fruity, complex red from Italy, SixtyFour has something to suit every taste and occasion. Plus, the bar's expert sommelier is always on hand to offer recommendations and guidance when it comes to choosing the perfect wine pairing for your dishes.
Vintage 53
Situated on the picturesque Riverwalk in downtown Naperville, Vintage 53 is one of the most sought-after spots to enjoy a drink in the city. This elegant Naperville wine bar exudes a sense of luxury and splendor, with its opulent decor and intimate atmosphere. Whether you're looking for an evening date spot or just a relaxing night out with friends, Vintage 53 is the perfect setting to unwind and recharge.

What sets this wine bar apart from other places is its incredible array of fine wines and exquisite cheeses. Offering both local and international varieties, Vintage 53 has something to suit every taste. The carefully curated menu features flavors that are sure to tantalize your palate, making this spot not only ideal for sipping a glass of your favorite vintage, but also for sampling some truly delectable appetizers.
Sovereign
At the heart of Naperville's bustling downtown district lies
Sovereign
, a great spot to meet up with friends in the evening. With its upscale ambiance and impressive selection of wines and craft beers, Sovereign is unrivaled when it comes to sophistication and elegance.

Sovereign is known for its superb service and attention to detail. From the moment you walk through the doors, you are greeted by friendly and attentive staff who can help you choose just the right drink for whatever mood or occasion. And with live music performances held throughout the week, you can always count on an entertaining evening at this Naperville gem.
Empire Burgers + Brew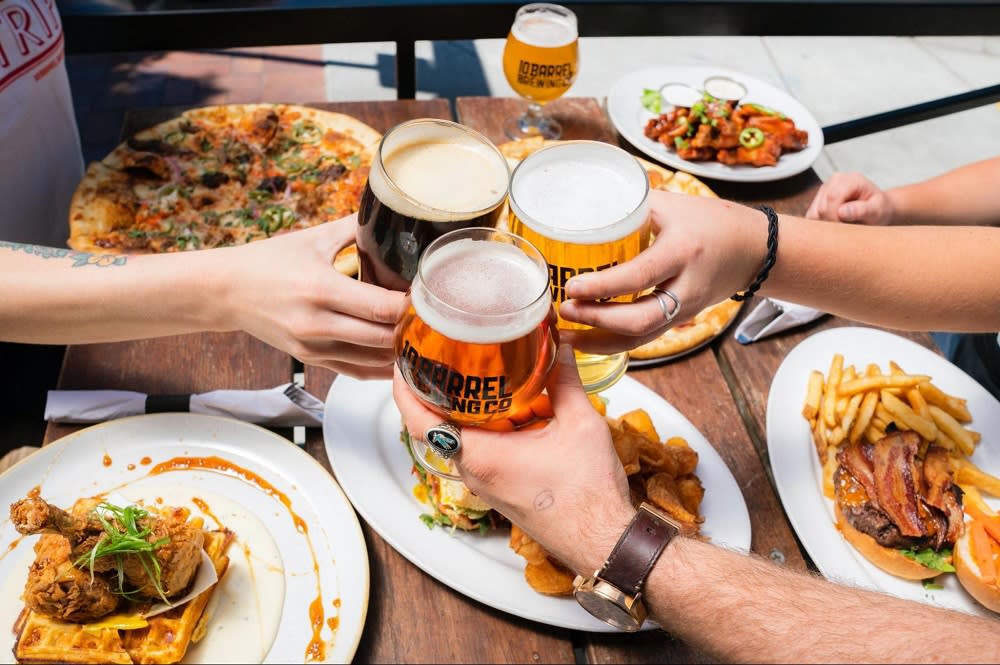 Photo courtesy of Unsplash

At Empire Burgers + Brew, you can indulge in top-quality drinks in a fine setting that's much more than just a pub in Naperville. The ambiance here is truly luxurious, with rustic decor and cozy booths that invite you to stay a while. In addition, the staff here are consummate professionals who know their craft inside and out, ensuring that you get exactly the drink you're looking for. Whether it's expertly mixed cocktails, incredible burgers, or tasty craft beers, Empire is guaranteed to have something to suit your tastes. If you're looking for a lively yet upscale drinking and dining experience in Naperville, Empire Burgers + Brew is an excellent choice.
Tapville Social
With its upscale decor, sleek ambiance, and knowledgeable bartenders, Red Tapville offers an experience like no other.

The first thing that makes this spot stand out is its unique and stunning ambiance. From the subtle candlelight illuminating each table to the classy wooden furnishings and beautifully-crafted bar, Tapville's aesthetic draws you in and sets the tone for an elegant evening. And while the decor alone is reason enough to visit this spot, it also boasts some fantastic drink options. With a wide selection of craft beers on tap and creative cocktails on offer, there's something here for everyone to enjoy.
Old Town Pour House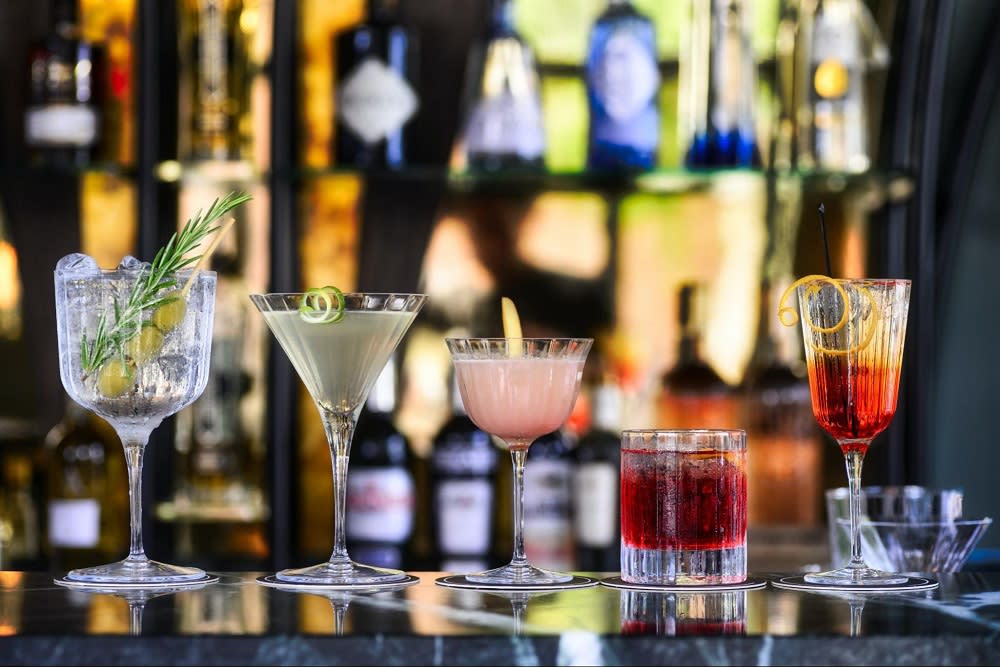 Photo courtesy of Unsplash

Nestled in the heart of Old Town Naperville, the Old Town Pour House is a very popular spot because its stunning venue boasts a sophisticated ambiance that perfectly captures the luxury and glamor of the city. The beautiful windows offer gorgeous views, while state-of-the-art lighting and sound systems ensure that every moment spent at this vibrant bar feels special. What's more, the expert mixologists here are known for crafting some of the finest and most inventive cocktails in all of Naperville, ensuring that guests can always find something new to explore and savor.

Old Town Pour House also offers a wide selection of food, from excellent pasta dishes to sirloin steaks. If you're looking to relax with friends or celebrate a special occasion, there's no better place than Old Town Pour House to kick back and enjoy an evening.
Are you interested in buying or selling Naperville real estate? Contact Keith Dickerson and the
Dickerson Team
today to explore your options.

*Header photo courtesy of Unsplash